I'm
Wasif

Jameel

this is Wasif jameel Full Stack Developer, Writer, and IT Consultant working around the globe. Helping develop solutions that refine processes, save time and resources.
SCROLL DOWN  
I'm A Full Stack developer with more than five years of experience building solutions. I have worked with many remote companies ranging from startups to enterprises.
Im concern about quality, reusability and most importantly value while developing anything.
Technical Skills   ____
Version Control (Git, GitHub, GitLab)
90%
Databases (MongoDB, MySQL, posgreSQL)
90%
Styling (Bootstrap, TailwindCSS, CSS, SCSS)
90%
Testing (Jest, Cypress)
80%
Expertise Area
I love developing web-based projects but I'm not limited to that. I do Android and iOS app development as well.
Full Stack Web Development
Have been part of 100+ projects in my professional career.
App Development
I develop both Android & iOS in React Native.
Consultancy
I help you find the best solution that can save you time and money.
Featured Works
Some of the most amazing projects I have worked were based on React.js, Node.js, Next.js, MongoDB, PostgreSQL, Tailwind, Bootstrap, AWS, Heroku and SCSS.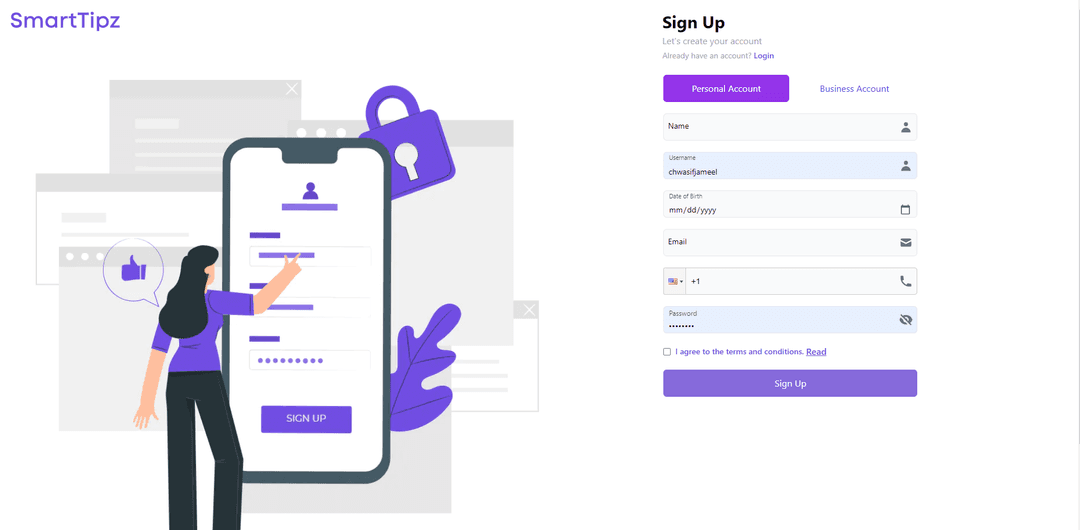 Smart Tipz
Smart Tipz is a social media platform developed in Next.js. It lets user post content and earns from it. Technically it has Next.js, some microservices are done in Nodejs. TailwindCSS was used to style and PostgreSQL was the primary database.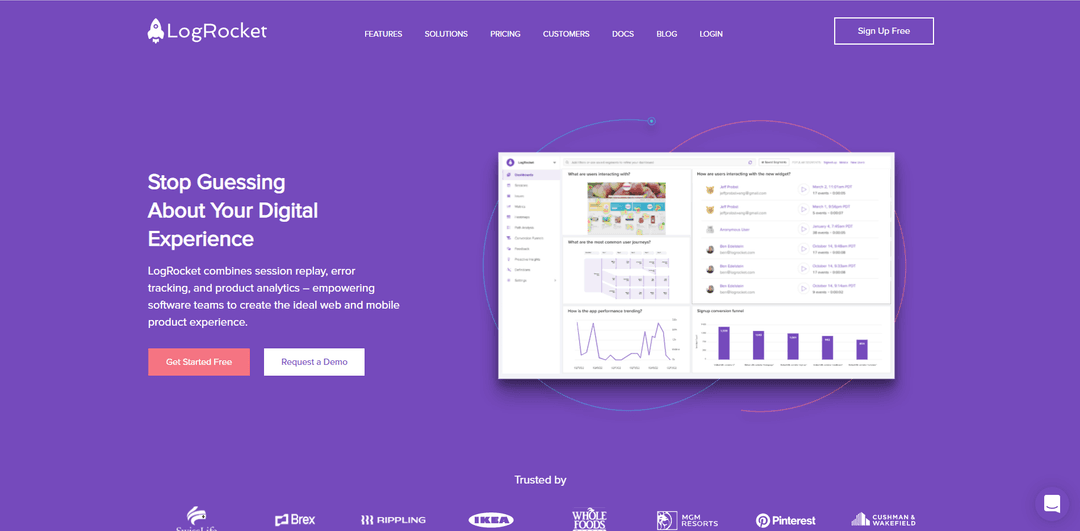 LogRocket
LogRocket is developed in Next.js. I had the pleasure develop this project using Next.js with static site generator functionality. A blog is also integrated with a CMS. Designing was done in TailwindCSS.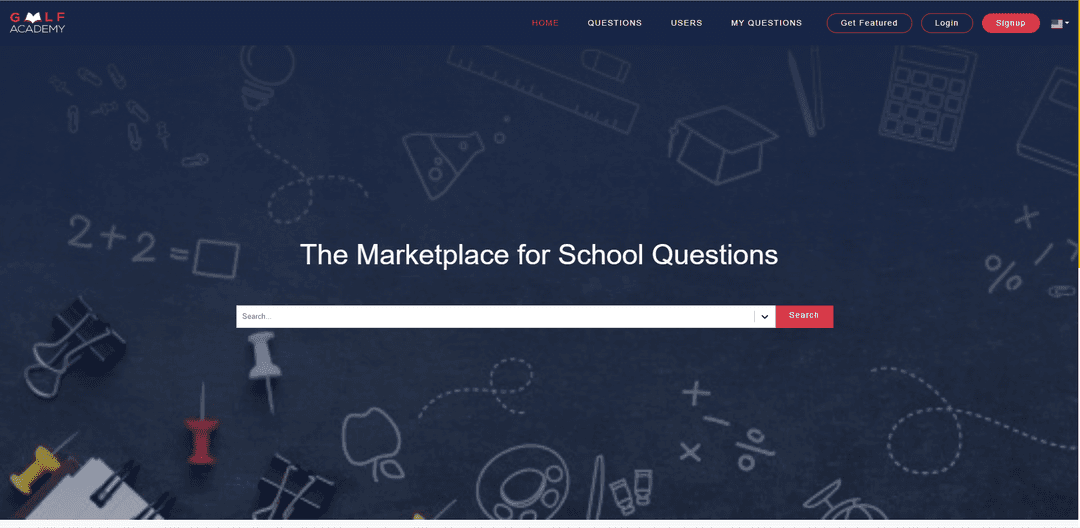 The Gulf Academy
The Gulf Academy is a marketplace for students and teachers. Students can ask students and teachers answers. Students pay to buy answers. React.js, Node.js, MongoDB, SCSS, and sockets were used.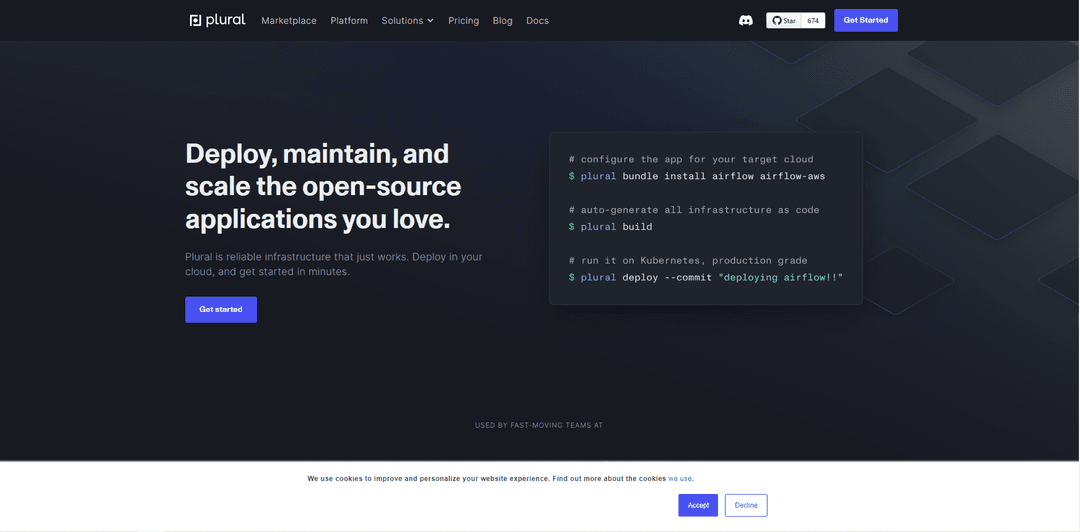 Plural
Plural is developed in Next.js. I had the pleasure to do develop this project in Next.js with static site generator functionality. Designing was done in TailwindCSS.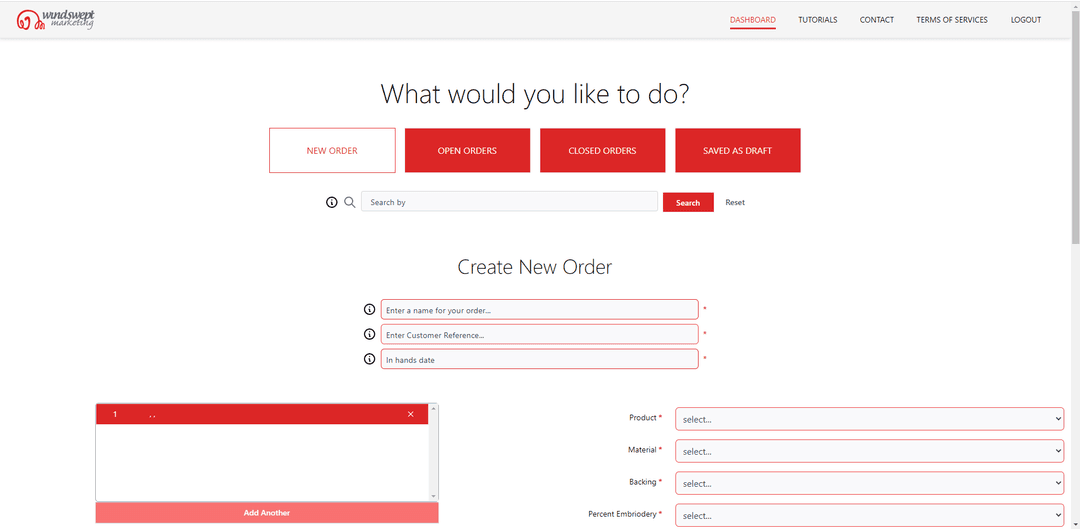 Windswpet Marketing
Windswpet Marketing is a React and Node.js based SaaS for the company. Vendors used to manage all employees and orders at one stop. It was then integrated with workbooks.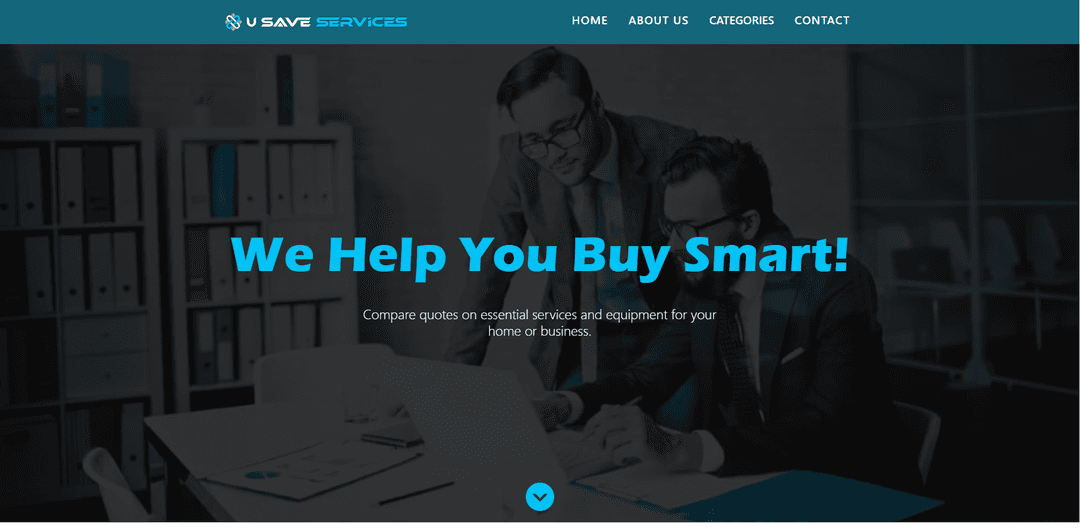 U Save Services
U Save Services is a React/Gatsby website with template-based pages using Gatsby-node. It was many marketing and tracking software integrated.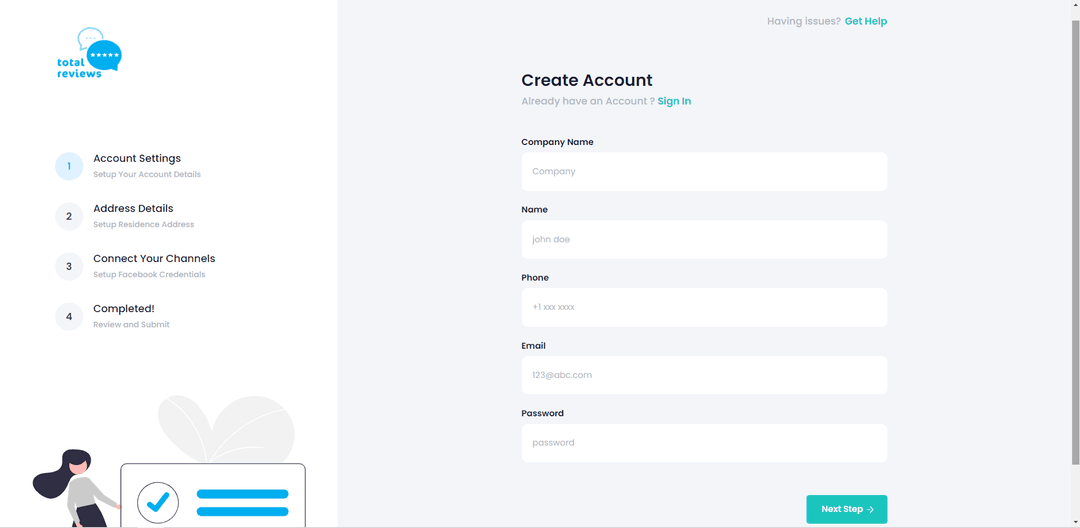 Total Reviews
Total Reviews SaaS is used to manage negative reviews for businesses. It was developed in React and Node.js. PostgreSQL was used to store data.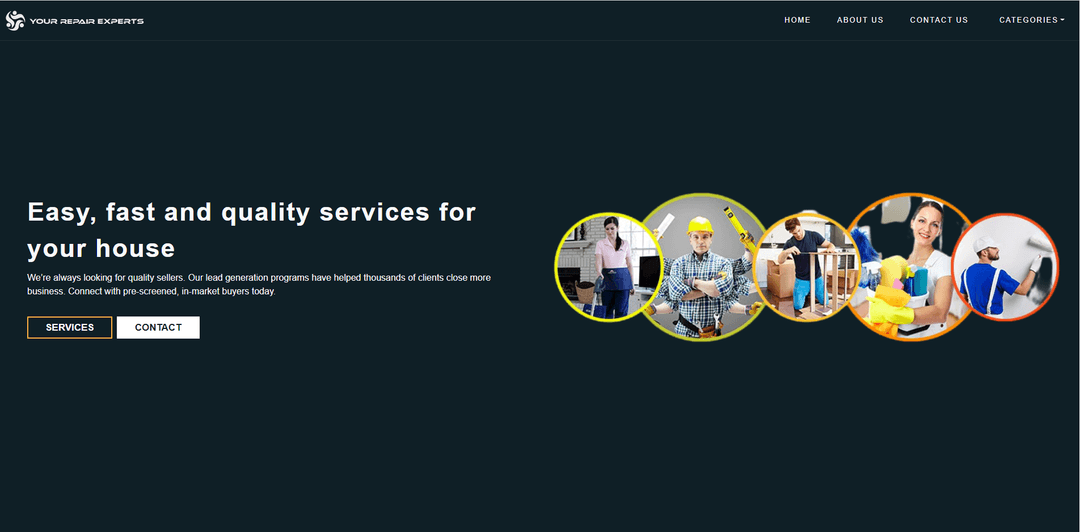 Your Repair Experts
Your Repair Experts is a React/Gatsby website with template-based pages using Gatsby-node. It was many marketing and tracking software integrated.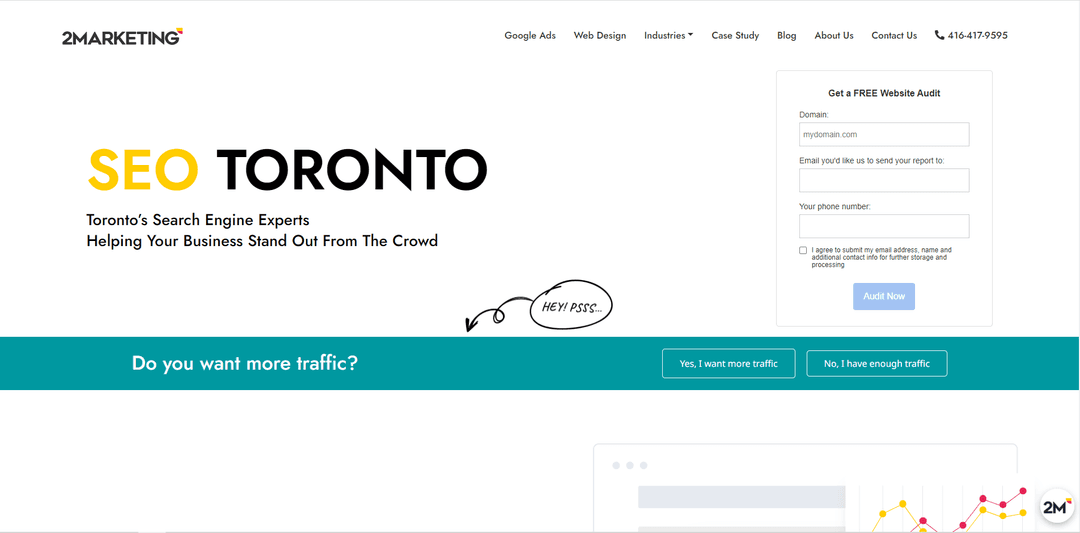 2Marketing
2Marketing is a React/Gatsby website. The website is static and designed using CSS. It has many small animations and SVGs.
Resume
Here is a bit about my educational and acadamic background.
  Education
September 2014 - December 2018
BS (Computer Science)
I took courses regarding programming fundamentals, data structures, Object-oriented programming and software development.
COMSATS University, Islamabad
January 2012 - December 2014
F.Sc.
My majors were Mathematics, Physics, Chemistery.
Govt. Zamindar Post Graduate College, Gujrat
January 2010 - December 2012
Higher School Certificate in Science
I took Mathematics, Physics, Chemistery as my major subjects.
Govt. Comprehensive High School, Gujrat
  Experience
July 2020 - January, 2021
Web and Mobile App developer
Worked on both React.js for web development and React Native for app development. Also explored PubNub, Material UI, firebase, and social media app development.
Crowdbotics
December 2018 - Present
Software Engineer
Completed numerous projects working as a freelancer on Upwork. Worked with React.js, React Native, Node.js, Next.js, Gatsby, Strapi, and many other tools.
freelancer at Upwork
February 2018 - Present
Web Developer
Developed many complex web applications having marketing software and tracking involved. The technology stack mainly spanned React, Node, Gatsby, Tailwind, and Bootstrap.
Intermedia Marketing Group
July 2018 - November 2018
Software Engineer
Worked on the production of a new product managing the product
Owned the responsibility of leading the development team
MTBC (now CareCloud)
Featured Clients
Here is what my top clients have to say about me.
Testimonials
Here is what my most recent clients want to say about my me.
"This was a long-termed project with Wasif, we had a lot of meetings back and forth about the implementations and it all worked very well.
Even with tight deadlines and meetings in the evening hours - Wasif was flexible and met all of our requirements."
"Simply put: Wasif is absolutely one of the best web developers I know. Without a doubt. He not only writes beautiful code, but he also does research, spends time understanding and editing where needed and is really communicative, and is updating me regularly.
Just hire him and you'll agree!"
"Very satisfied with the end product and interaction! Will surely continue collaboration with Wasif and his professional team. One of the best providers I worked with"
"Wasif is very professional and knowledgable. Understands tasks correctly and has great communication. I truly recommend him!
Thank you"
"Once again, great work from Wasif. Mobile app completed from scratch within timelines.
Wasif goes above and beyond for his clients!"
"High quality delivery. - On time. - Reasonable price. A 5 star work. The outputs always exceed the expectations and he never disappointed me.
It was a good decision to hire him for my projects."
Have any project in mind ?
Just say hello !
My Valuable Clients
These are some of the most noticeable clients I have worked with.